World-Class Assets
Ovintiv has a multi-basin portfolio with scale, anchored by large, contiguous positions in the heart of the Permian and Anadarko basins, and the Montney.
This high-quality portfolio is underpinning our strong financial and operating performance, and provides for the development of high-return liquids developments, moderate growth, free cash generation and a return of cash to our shareholders.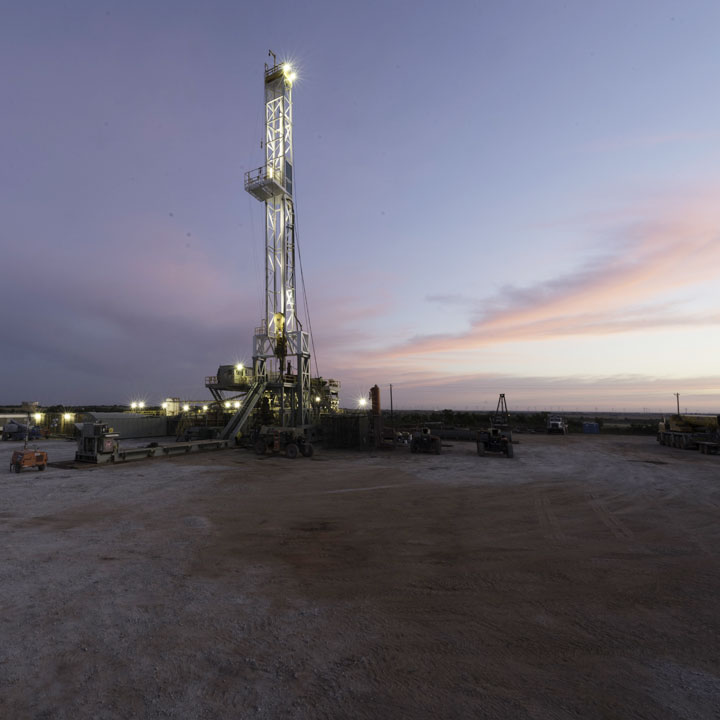 Anadarko Basin
Anadarko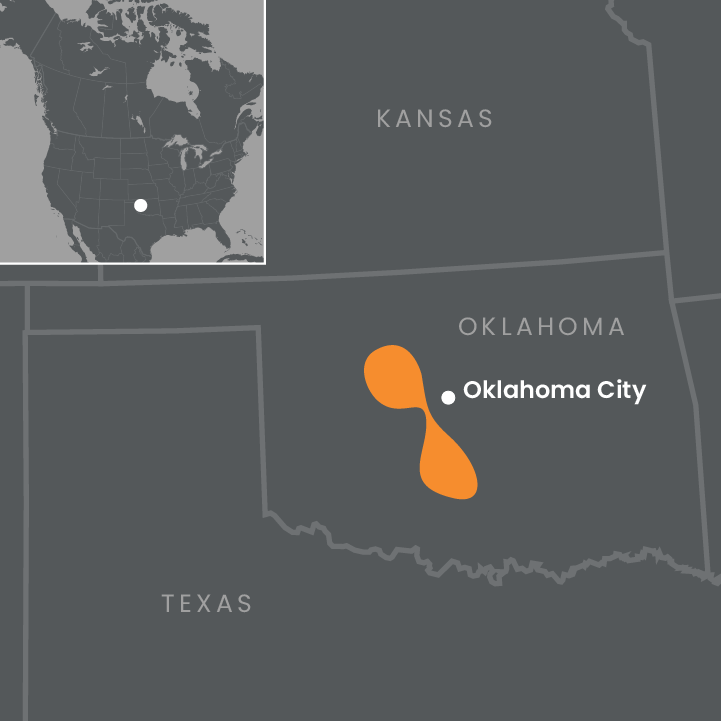 The Anadarko Basin is located in west-central Oklahoma and is one of the top liquids-rich resource plays in North America. Ovintiv has ~360,000 net acres held by production, primarily in the black oil window of SCOOP and STACK. Multiple stacked geologic horizons make this play primed for long laterals and Ovintiv's proven cube development application. The basin has significant existing infrastructure and is located in good proximity to attractive markets like Cushing, Oklahoma, and the Gulf Coast.
Montney
Montney
The Montney is located in western Canada and is one of the largest unconventional oil and gas deposits in North America. The play spans ~50,000 square miles and is up to 1,000 feet thick through the core with multiple target horizons—making this play ideal for Ovintiv's proven cube development approach.
We have a significant land position through the core of the Montney where our technical teams have conducted extensive delineation of the high-margin liquids fairway. Today, we are focused on drilling in the condensate-rich regions of the play and have increased the liquids share of Montney production to ~25% in 2019, from 4% in 2013.
Permian Basin
Permian
The Permian Basin is one of the largest known oil deposits in the U.S. with multiple benches of oil-saturated rock. Ovintiv's acreage is located in the prolific, oil-rich Midland Basin in Texas. Our primary focus is on the development of the Spraberry and Wolfcamp formations in the Midland Basin, where Ovintiv holds a large position. Leading in cycle times and water management operational practices, we continue to deliver improved well results with superior capital efficiencies.
Ovintiv holds positions in several high-quality plays focused on generating cash flows, including the Bakken and Uinta basins.
Bakken
Located in North Dakota, this multi-bench oil resource play delivers high-margin production. Ovintiv has prime acreage in this tried and true basin.
Uinta Basin
Ovintiv's interest in the Central Basin of Utah provides a deep inventory of multiple stacked horizons with approximately 2,600 feet of oil saturated reservoir rock. Since 2020, the Company has utilized cube development to capture capital efficiencies.